At Pulp Dental Hospital, we offer the best tooth extraction in Nungambakkam, Chennai, for removing the infected or damaged tooth and help you get relief from dental problems like toothache, inflammation in gums, etc.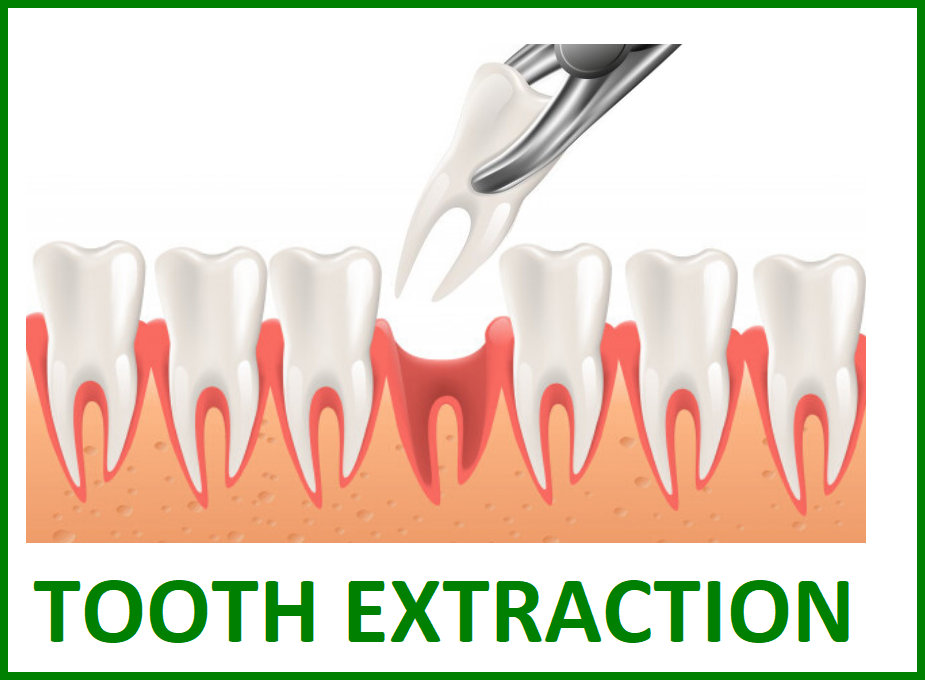 Pulp Dental is a renowned dental hospital in Chennai. We are well-known for our quality dental treatments and 24/7 state-of-the-art dental care to all our patients.
Our chief dentist Dr. Ganesh Vaiyapuri is a reputed and expert dentist in Nungambakkam. He has more than 15 years of in performing various dental treatments including root canals, dental implants, dentures, etc.
What is tooth extraction?
Tooth extractions are dental procedures that involve removing decayed, damaged, or otherwise problematic teeth. We at Pulp Dental Hospital make every effort to preserve your natural teeth. But sometimes, a dental extraction is necessary. We can replace the extracted tooth with a dental implant or oral prosthetic.
Who requires tooth extraction?
Our expert dentist recommends tooth extraction for individuals with:
Severely decayed teeth
Infected teeth that cannot be salvaged
Advanced gum disease leading to mobile teeth
Mis-positioned teeth
Fractured teeth or roots
Impacted teeth
A cracked tooth or broken teeth
Procedure for tooth extraction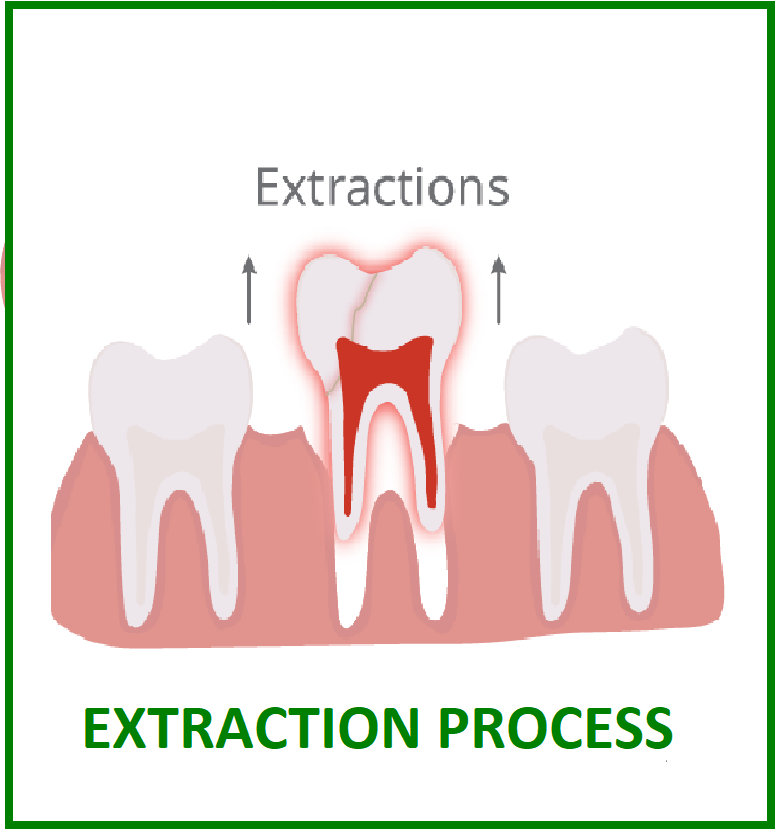 Before starting the extraction, your dentist will take an X-ray of your tooth. It will help them to evaluate the curve and angle of the tooth's root.
Once the local anaesthetic has numbed the area, your dentist will start the extraction. They may extract the tooth in a few pieces.
Your dentist may cut away the gum or remove the bone's obstructing area if the tooth is concealed beneath gum tissue or bone.
After the tooth removal, you may need stitches or additional procedures to control the bleeding.
Your dentist will place a thick gauze layer on the extraction site. And have the person bite on it to absorb the blood to begin clotting.
Post-procedure care for tooth extraction
Avoid spitting or talking for an hour after the tooth removal.
Place cotton on the treated site for an hour.
Apply ice from outside on the area where the tooth was removed.
Do not eat for an hour and after an hour, restrict your diet to something soft and cold for that day.
Continue your prescribed medications for two more days.
If any allergic reaction to the prescribed medicines, immediately discontinue them and consult your dentist.
Minor bleeding, swelling, or discomfort can be anticipated. But moderate to severe bleeding needs immediate attention.
What is the cost of tooth extraction?
The tooth extraction cost in Nungambakkam starts at Rs. 2500 to Rs. 5000 per tooth. At Pulp Dental, we perform tooth extraction at an affordable price. However, the cost of a tooth extraction varies from clinic to clinic.
The cost of a tooth extraction also depends on factors such as:
Location of the dental clinic
Type of tooth extraction (simple or surgical)
The complexity of the extraction
Qualification and experience of the doctor
What are the benefits of tooth extraction?
You can protect surrounding teeth
If you're suffering from a tooth infection, your entire smile is at risk. If you ignore the condition, it may progress and worsen over time. It may lead to the spread of the infection. You can easily protect your surrounding healthy teeth by choosing a tooth extraction.
You can protect your comfort
If your tooth has shattered and you are having trouble eating and speaking daily. By removing your tooth with tooth extraction, you permit us to remove the root cause of your discomfort directly.
You are not out of options
You may feel out of options if your tooth is severely infected, damaged, or if a root canal treatment has failed. Fortunately, another advantage of tooth extraction is that it will provide you a final opportunity even after restorative methods prove unsatisfactory. By removing the tooth, you create a clean slate to replace your tooth with an elegant dental prosthetic so you can experience excellent oral health again.
Why choose Pulp Dental Hospital?
Pulp Dental Hospital, our team comprises highly qualified, skilled, and experienced dental experts. They specialize in smile correction and designing.
Our dentists have excellent experience in treating patients with complex dental problems. Hence, our patients have immense trust and faith in us.
Pulp Dental Hospital has state-of-the-art infrastructure, including chairs for adults and children for dental procedures, dental X-ray equipment, etc.
Our clinic is one of its kind dental hospitals that provides 24x7 dental care.
We serve domestic and international patients across the USA, Russia, Canada, Switzerland, France, Malaysia, Saudi Arabia, and many other countries.
To seek the best dental treatment, book an appointment today with our well-qualified and expert dentist.
Frequently asked questions
Q) Is the teeth extraction a painful procedure?
No, it is not a painful procedure as we administer anesthesia. Various pain management procedures need to be taken care of before and after the extraction to minimize discomfort.
Q) Does one need to take medications after tooth extraction?
Your dentist will prescribe painkillers and antibiotics after tooth extraction to resolve any pain, infection, or inflammation.
Q) What are the side-effects associated with tooth extraction?
The side-effects or complications involved in the tooth extractions are:
Fever with chills
Infection
Vomiting or nausea
Bleeding
Headache
Swelling
Redness
Q) Does it take longer to recover from teeth extraction?
We advise you to rest for about 48-72 hours, so the treatment area is allowed to clot. After that, you can resume your daily routine. The soft tissue will heal completely in about 3-4 weeks.