Restore your smile with dental crowns at Pulp Dental Hospital. Missing and damaged teeth not only come in the way of your wonderful smile but also cause problems in chewing food and speaking.

A perfect set of teeth can strengthen your confidence. So, don't let your cracked or chipped tooth discourage you when it can be fixed right with a dental crown.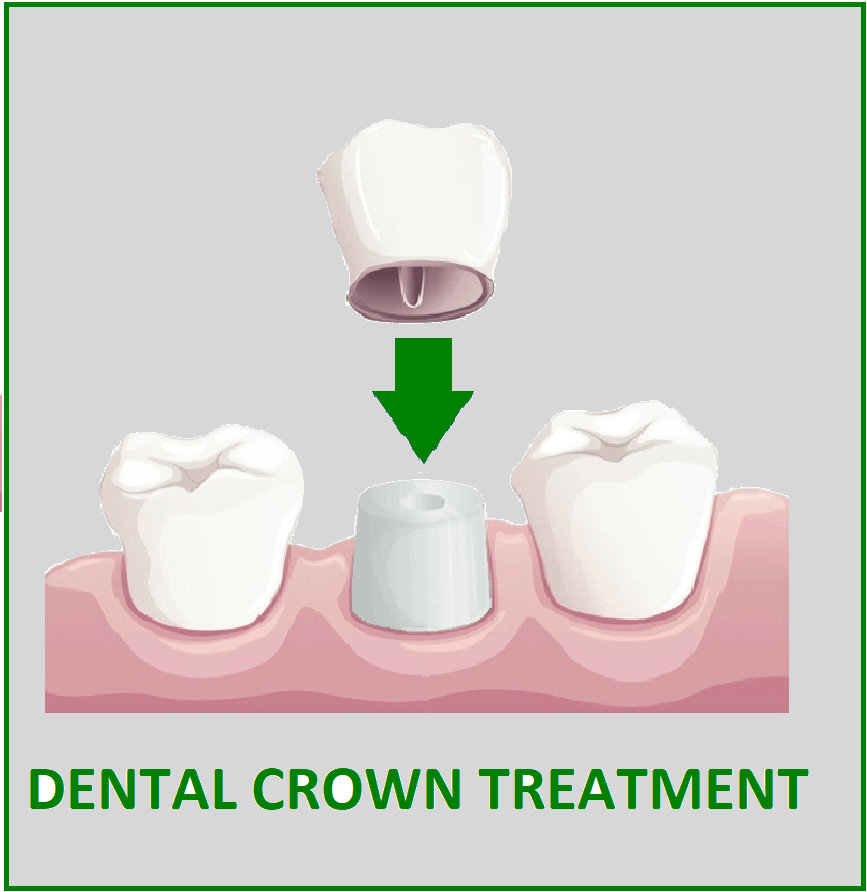 Dental Crowns, referred to as caps, are dental restorations placed over a tooth to cover or enclose a tooth to improve its strength and appearance. Contact our dental hospital in Chennai today to determine if dental crowns are an excellent option to restore your smile.
Dr. Ganesh Vaiyapuri who is an expert dentist in Nungambakkam and his team will help you replace the lost or decayed teeth with innovative and comprehensive dental solutions; dental crowns are among them.
What are dental crowns?
Dental crowns are a tooth-shaped cap placed over your damaged tooth to cover the visible part of your tooth. The crown becomes part of the tooth after the dentist cements the crown over the damaged tooth.
What are the types of dental crowns?
The dental crowns come in various materials. Our dentists always help our patients make the right choice for the tooth crown after considering the tooth's location, function, the color of the surrounding teeth, and the patient's preference.
Permanent crowns are made from the following materials:
Stainless steel
Metal
Porcelain fused to metal
All-resin
Porcelain
Ceramic
Why do you need dental crowns?
Protect a decayed or broken tooth
Cover a severely stained or worn-down tooth
Place above a dental implant
Following a root canal treatment
Make a cosmetic correction
Cover a large filling where inadequate tooth structure is remaining
Procedure to fit dental crowns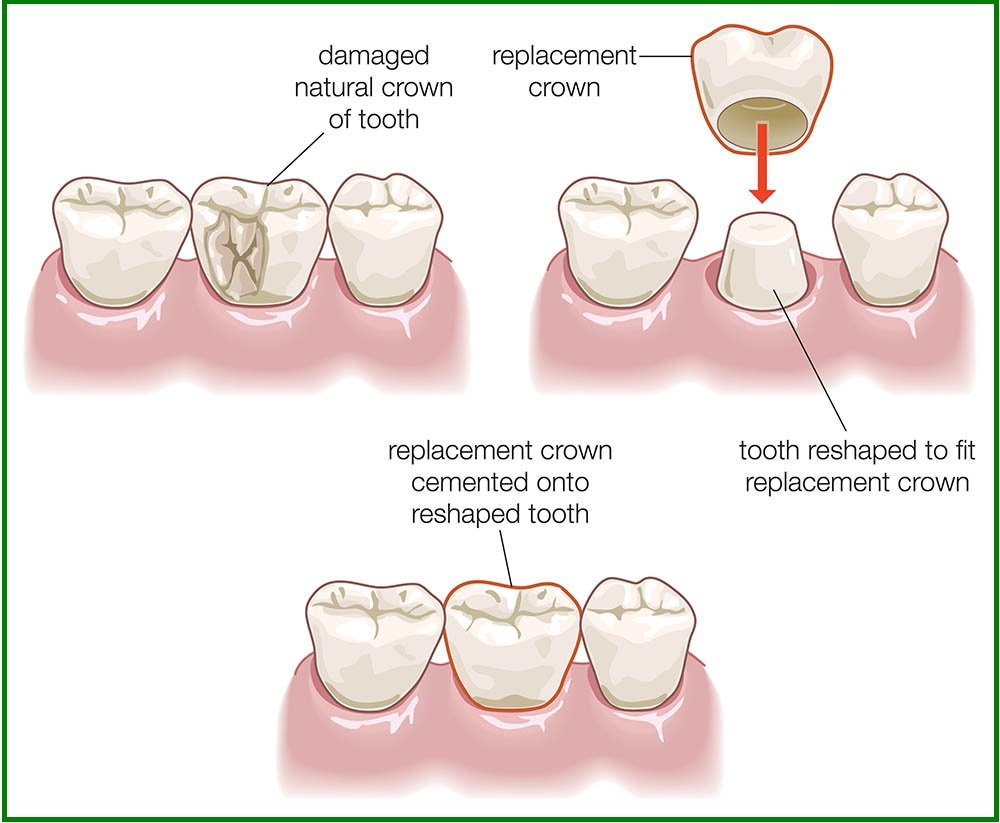 During the first appointment, our dentist prepares the tooth that needs a crown employing scientific grounds.
Then, we get an impression of the prepared tooth, the fabrication, and cementation of a temporary crown.
Further, our dentist transfers the impression to the lab. Here, our skilled technicians fabricate your crown by passing it through different processes.
The processing includes the scanning of your mold to the final glazing and polishing of the dental crown.
At your next appointment, almost after 6-7 days, we remove the temporary crown. Then, try the permanent crown for the appearance and aesthetic feel.
Once it is comfortable, our dentist permanently cements it in your mouth.
What do the dental crowns cost?
The cost of dental crowns relies on the specialist's expertise, the material used, condition, and tooth location to receive the crown. Since we customize the tooth crown treatment for every patient, it isn't easy to quote the exact price. If you require additional treatments like root canals, it will add to the cost of crowns.
Our specialists ensure that they provide the best dental crown treatment in Nungambakkam that is cosmetically pleasant, long-lasting, and affordable.
Why choose Pulp Dental Hospital for dental crowns?
Our Founder, Dr. Ganesh Vaiyapuri, is an expert dentist with 15 + years of experience.
Dr. Ganesh Vaiyapuri specializes in smile correction and smile designing. It is a highly skilled dental makeover method that demands tremendous expertise and concentration.
Moreover, he has outstanding experience in treating patients with complicated dental conditions. Thus, his patients have great belief and trust in him.
Pulp Dental Hospital has state-of-the-art infrastructure, including chairs for adults and children for dental procedures, dental X-ray equipment, and more.
We understand some dental procedures can be expensive. Therefore, to help our patients, we provide EMI facilities at 0% interest.
We at Pulp Dental Hospital also attend international clients across the USA, Canada, France, Russia, Switzerland, Saudi Arabia, Malaysia, and many other countries.
Frequently asked questions
Q) How long do dental crowns last?
Your tooth crown will last for about 5 to 15 years, depending on your oral hygiene and food habits.
Q)Can one develop difficulties with a dental crown?
You may have problems with your dental crowns such as:
Pain or sensitivity.
It can become loose and may fall off.
Allergic reaction to the material utilized to make the crown.
Formation of a dark line on the crown next to the gum.
Cracking of the dental crown.
Q) What if one doesn't undertake a dental crown?
If you do not opt for this procedure, then there is a probability of the following:
The tooth may remain as it is for many years.
The tooth may decay or get cut.
The tooth may get cracked so that it is difficult to repair and will have to be removed.